As homelessness increases in our city we continue to hear stories of how the system is failing the homeless.
Repeatedly, we hear how people with issues like drug and alcohol addiction end up at the back of the queue for housing because, 'they have brought it on themselves'.
This is an unfair judgement, and although there is a sizeable percentage of homeless people using drugs and alcohol, it important for us all to understand why they do this.
For most, and I speak from experience, the drugs and alcohol are used as a way to escape their situation.
Being homeless is NOT easy because it puts people under a huge amount of stress. It effects their health and well-being and often leads to more serous issues including mental health concerns.
When I was homeless I often met people who where not users however within weeks of living on the streets they had started taking something to help numb the pain.
This is a common story but there is hope…
Rob's Story
We first met Rob whilst on our weekly outreach.
As we do with all the homeless we meet; we encouraged Rob to engage with our services and to meet with one of our team to assess how we can help support him.
Rob told us his story and of his struggle with alcoholism. He explained to us why he was drinking and how he wanted to stop but has never had the opportunity to get sober.
We decided to give Rob that opportunity, and 5 months ago Rob was housed within our container project.
To date, Rob is now sober and has become a trusted resident and a valued member of the HBH team.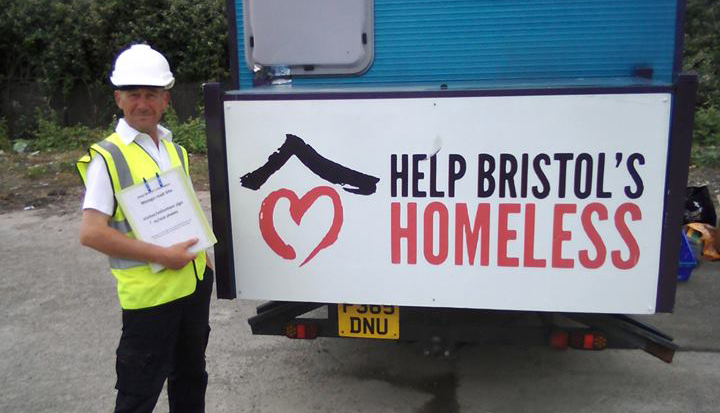 Rob want's us to share his story with you because no matter how bad a situation may seem, with the right help and support there is always hope.
Rob said;
I was an alcoholic and I had no hope for my future. Thanks to the project I not only have a future, but my future is extremely bright, and I feel very safe and secure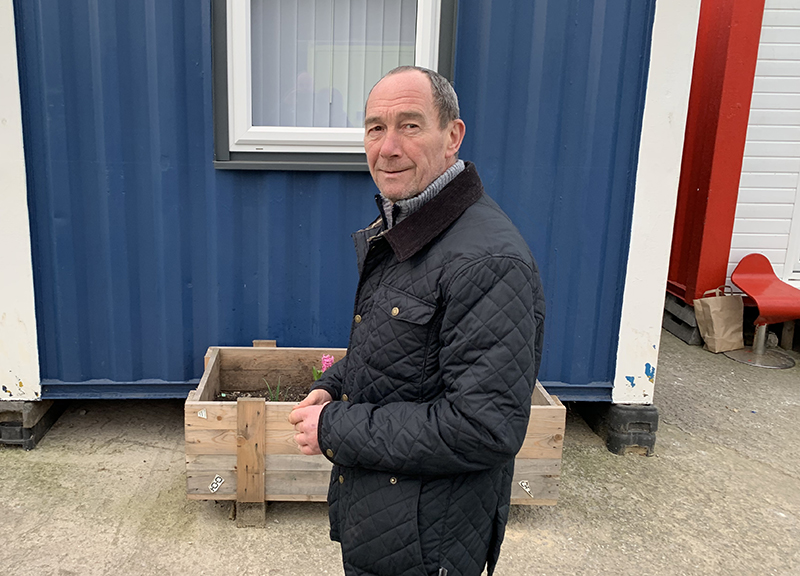 Rob – Help Bristol's Homeless
Moving forward we will continue to support Rob and plans are in place for him to become the residential chef once we move to the Spring Street complex.
Rob's story is helping to inspire others into engaging with our service and for this reason it is vital that we continue to receive your support.
If you have been following our project you will know that we are building a solid infrastructure to ensure that we have the services and support network needed to help more people like Rob.
By pledging a monthly donation today, you will enable us create more services that WILL bring lasting change to the homeless crisis in our city.
If you would like more information on our services, please contact us.
Monthly Donation
The enormous generosity of a continued monthly donation has a huge impact, enabling us to fulfil our mission to Help Bristol's Homeless. Please show your support today.
If you need to modify your existing monthly donation, you can do so via the Donor Dashboard.