George Ferzoco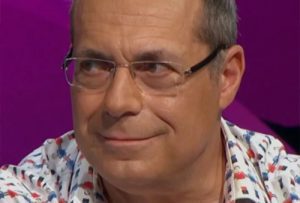 George was born in Canada and has lived in Bristol since 1995. He is a university lecturer and has taught at Leeds, Exeter, Leicester and South Wales (Caerleon campus).
Over the past 23 years, George has seen the steady growth of homeless people on Bristol's streets. Like so many of us, he has wondered how this situation has arisen, and what he could possibly do to assist with matters.
Fortunately for George, the HBH community combines everything he could hope for in a charitable organisation: helping those who need help most, and rolling up their sleeves and doing something visible and obviously helpful.
George is thrilled to be able to assist the HBH crew and its wider community by making sure everyone he meets has learned something about poverty and homelessness in Bristol, and the unique response HBH provides.