Peter Musgrove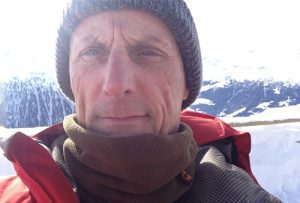 Peter was born in 1954 in an orphanage in Germany, adopted by a English military couple, he eventually moved to the small village of Churchill in Somerset. At the age of 12 he moved to Bristol and attended Ashton Park school till the age of 16, "four years he did not enjoy".
After school, he started an apprenticeship as an aircraft electrical engineer and had the pleasure of being in the 1st Concorde to land at Filton.
At the age of 24, he started his own building company which he's been doing ever since. 3 years ago Peter semi retired, he has two grown up daughters both artists, one living in London and the other in Berlin, as well as a step daughter who lives in London and works for Centrepoint and her brother an artist who lives in Liverpool. Peter now lives in Stoke Bishop with his partner.