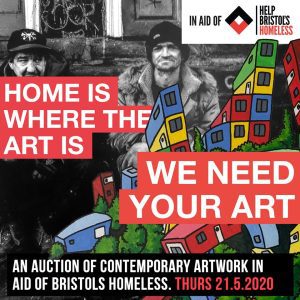 We're very excited to be holding another art auction in May.. but we now need your help!
If you're an artist and would like to donate a piece to be sold at our auction, please get in touch here. You can also contact us on social media, or bring any artwork directly to our site on Spring Street.
If you know any contemporary artists then please spread the word.
All money raised at the auction will be going towards HBH and help us on our mission to change the face of homelessness in Bristol.
Thank you in advance for your support!