"Who Dares Wins"
Location:
Brecon Beacons South Wales
Situated in the Brecon Beacons National Park, the Pen y Fan is the highest peak in South Wales. At 886 metres (2,907 ft) above sea-level, it is also the highest British peak south of Cadair Idris in Snowdonia.
Surrounded by the outstanding natural beauty, the Pen y Fan is the jewel in the crown that is the Brecon Beacons, National Park.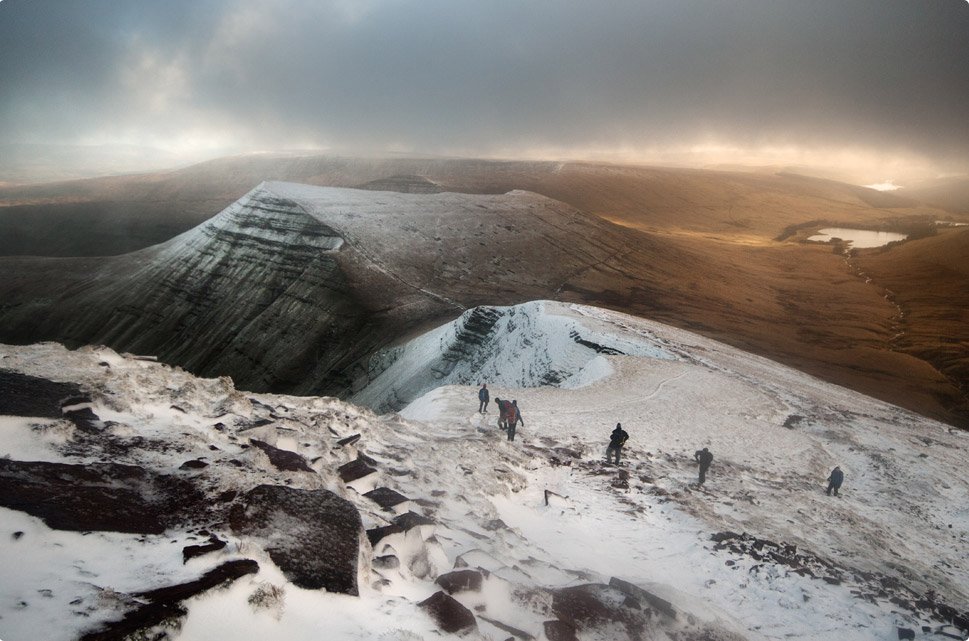 About the Fan Dance Challenge
The Fan Dance is a gruelling 24km SAS Selection test march staged over Pen y Fan. The infamous march is the world's oldest Special Forces test and is the first significant indicator of whether a candidate has the physical and mental aptitude to complete the legendary Selection course.
Founded, organised and managed by veteran SAS & SBS soldiers, the Fan Dance ethos is one of integrity and the unrelenting pursuit of excellence.
The Fan Dance stands proudly alone from any other event and has grown into one of the most prestigious and beautiful endurance challenges in the UK.
Staged across the spectacular scenery of the Brecon Beacons, the Fan Dance remains a formidable challenge that demands an unwavering respect for tradition and authenticity.
Do you have what it takes to complete the Fan Dance Challenge?
This challenge is part of the Star Fish Challenge – Making a difference one starfish at a time, which aims to complete 20 endurance challenges in 2019.
HBH in collaboration with Force Fitness invites you to find the courage, pick up the gauntlet and join us for this prestigious event.
Want to get involved or find out more?
Getting involved is simple and easy.
Head over the Force Fitness Website and register your interest.
You will also find details on:
Route
Challenge options
Fundraising
We understand that the Fan Dance challenge isn't for everyone but you can still show your support by visiting our official Fan Dance Challange JustGiving Page.