We were donated a double decker bus by First Group, Bristol for converting to a sleep bus for rough sleepers currently on the streets of Bristol.  First Bus kindly removed the engine and gearbox for us so that we can sell it for funds for the refit.  A collaboration between their in house design team and Yadda saw it vinyl wrapped in HBH livery after the cold snap ended just before Christmas.  First Bus had it towed to the Malago Road site for us in the New Year 2018. 
Once we took delivery, our first priority was to source insulation for it and Behling Insulation Supplies, Bristol came to the rescue.  Since taking delivery of the insulation rolls, it has been a team effort of volunteers to fit and batten it on board the bus.  At the same time, various bus furniture remaining on board was removed as well. 
Hot Soup House has joined us in the project, designing the sleep suites and with their help we are currently underway with fitting and joinery on bus.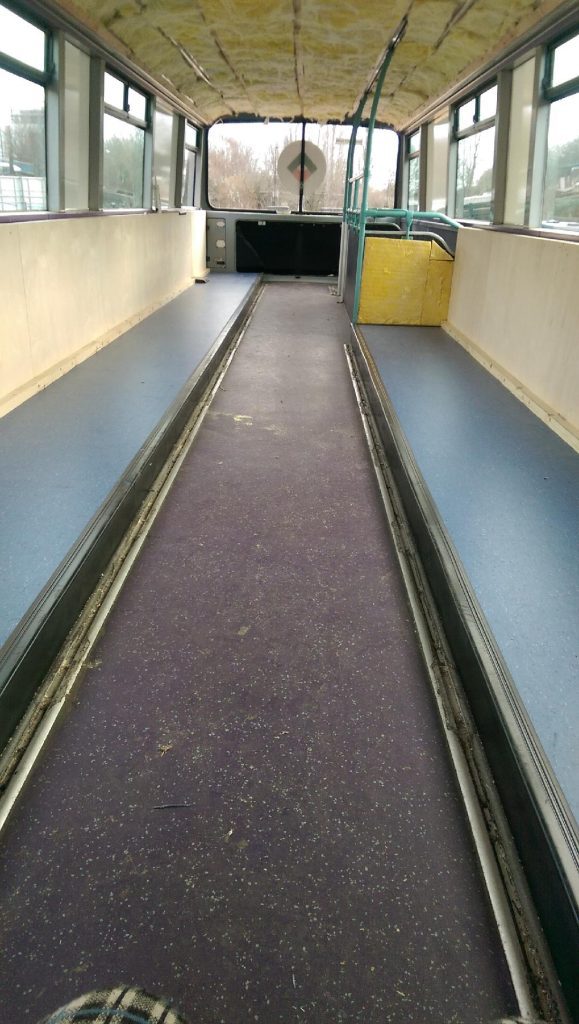 We have had a variety of help from volunteers, from as far away as Liverpool – he saw our project and donated his time and carpentry skills on his week off! – and our stalwart guy Danny Webster has been busy for the past couple of weeks every day donating his carpentry expertise.  He has been working in collaboration with Russ Henry at Hot Soup House at their workshop as well as doing all the work on board on a daily basis. 
Meanwhile, we have been receiving fantastic donations of bedding and soft furnishings from the likes of Tesco as well as the ladies at St Mary Redcliffe church who went shopping in Ikea and brought us down matching quilt sets.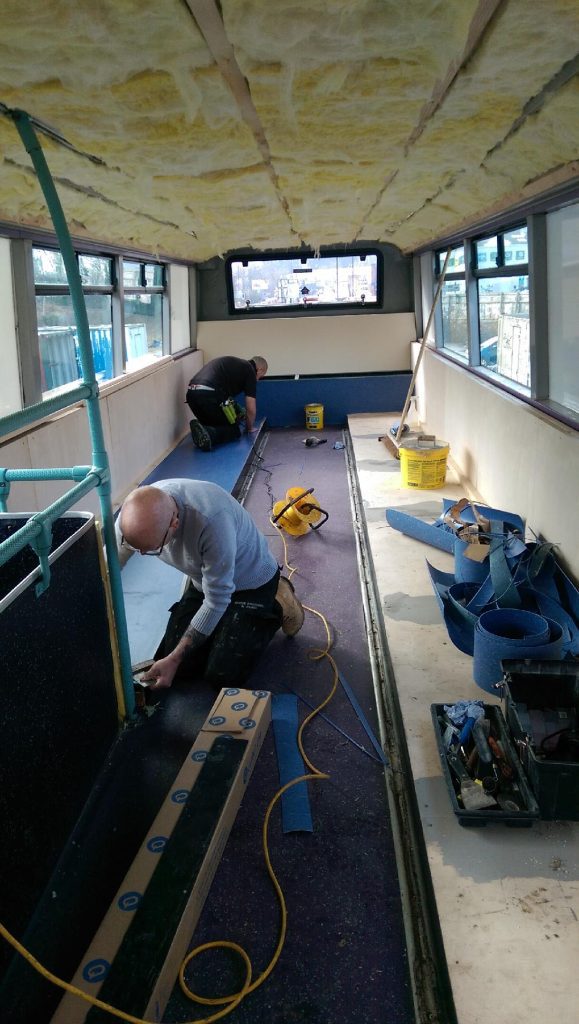 The latest donation has been from Rudge Brothers & James, flooring specialists, who have brought vinyl flooring and have fitted it inside the bus. 
We still have work to do and we are looking forward to sourcing a heater for the bus to work alongside the solar panels which will be donated and installed by Ecotricity. 
The generosity of the Bristol community, both businesses and volunteers and individuals collecting on our behalf has been amazing and we aim to have the bus operational before Easter.