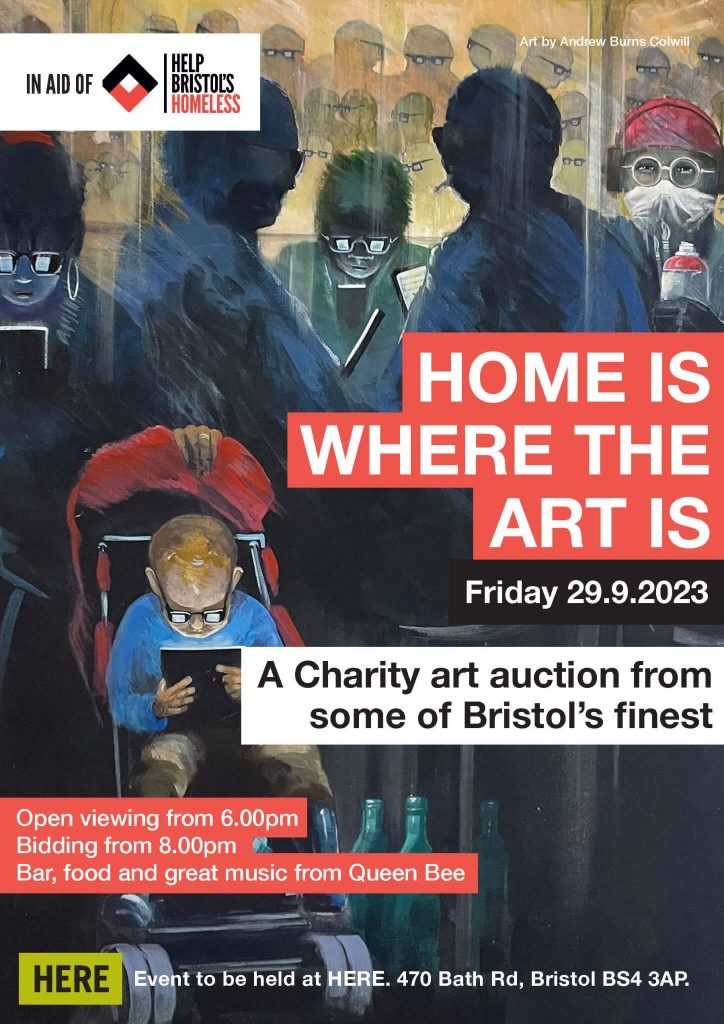 Unforgettable evening of art and community!
Join us for an unforgettable evening of art and community at Help Bristol's Homeless HOME IS WHERE THE ART IS fundraising event. This event is a celebration of the transformative power of art and an opportunity to support our mission to provide safe and stable housing for those experiencing homelessness in our city.
The evening will feature a stunning exhibit of artwork created by local artists, as well as live music, food, and drinks. You will have the chance to bid live on your favourite pieces and also place a bid in our silent auction, with all proceeds going directly towards our efforts to end homelessness in Bristol.
We believe that everyone deserves a place to call home, and with your help, we can make that a reality for those in need. So come out and support a great cause while enjoying a night of beautiful art and community. We can't wait to see you there!