There is always something going on in the HBH office, and just lately, we've been focused on sharing our fundraising campaigns, local events and other such matters.
With so much going on we can sometimes lose sight of the stories that matter.
These stories are the ones from the people who actively engage in our service. The people that have come to believe that there is hope after homelessness.
These are the stories that matter to us because it validates the support we receive and the work we are doing.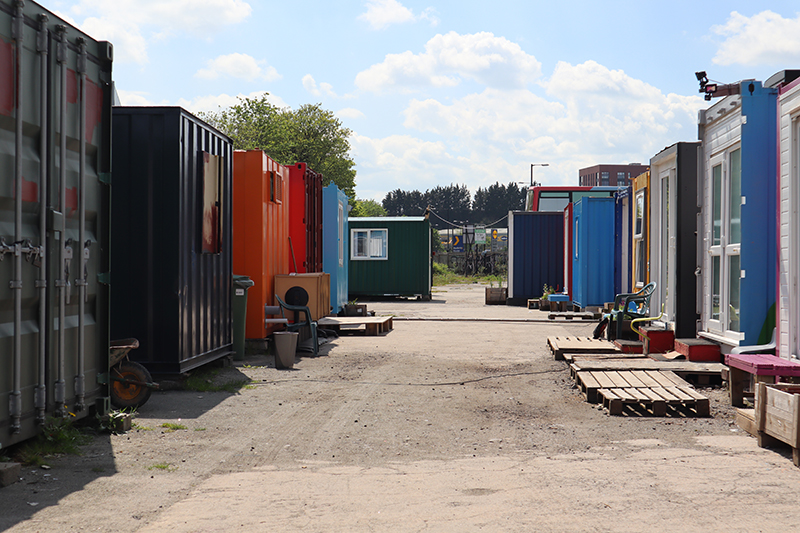 We asked our current residents how they feel about the project and the service we provide and with permission asked if we could publish some of their feedback.
We spoke to Nick who has been with us for eight weeks and before then had been spent 18 months living in the woods.
Nick told us that living in a home again is a strange experience. But he is committed to rejoining society, and that he is looking forward to making a go of it.
Although it is not a requirement to be an HBH resident, Nick has been proactive by volunteering his help around the site and is now taking steps to get his life back on track.
Jasper and the HBH team had given me the chance to start a new life when my hope for the future was looking so bleak
We spoke to another resident who would like to remain anonymous but is happy for us to share his words.
He told us that in the time he had been a resident at HBH his life has improved in so many ways.
When he arrived his confidence and self-esteem was at an all-time low. However, thanks to the support and understanding he has received from the HBH team he feels that his confidence is growing.
He added that through his voluntary work on site he has the opportunity to work alongside tradespeople and learn new skills. This work is also helping him to improve his social skills, such as being able to greet visitors and have the confidence to do this with ease.
He said, "Jasper and the HBH team had given me the chance to start a new life when my hope for the future was looking so bleak".
These are more than just stories; they are peoples lives being changed by the work we are doing and through the support we receive.
Our aim is that everybody that seeks support from us leaves with a positive story like these. It's not always easy as some have complex needs; however, we will continue to improve our service so that we can offer hope after homelessness.