What
are
the
 benefits of living on 
your
own
 in a 
shipping
 container?
Written by Wilma Venema.
From the perspective of someone who has not lived on the streets, living on your own can be liberating.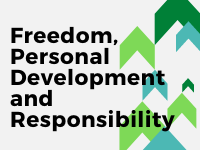 It teaches you responsibility, domestic skills and provides a space for me-time. Maybe in the beginning you would be concerned about safety but after a while it usually becomes a safe haven. As for anyone, living independently gives you a sense of freedom, responsibility, and allows personal development.

Luckily at Help Bristol's Homeless, we have found a 'housing first' solution in the form of converted shipping containers. By converting a shipping container, costs are kept to a minimum and still create a home with all utilities available. It provides a clean slate. Of course every person is different and might have different needs. That is why we are looking to improve the flexibility of the shipping containers to meet person specific needs. 
You can be a part of this! Together we can make a difference.
Find out more about how Help Bristol's Homeless is doing during the current pandemic and how you can help here.