Alongside the regular donations we receive, we also like to recognise all the incredible fundraisers that work with us.
James Chatter is just one of the remarkable individuals that have taken time out of his busy life to help raise funds for our project.
On May 12th, 2018 James joined hundreds of people for the gruelling Immortal Stourhead Triathlon. With a heart-pounding 900m open water swim, 18-mile bike ride and a 4.5-mile run we commend James for his excellent finishing time of 02:18:03 that placed him at 74th.
We asked James to put a few words together explain why he chose to help bristol's homeless and this is what he said:
James story
My journey with Help Bristols Homeless began when I was sat on sofa watching Points West news. I'd been looking for a local charity to support for a while and knew I had found the right one when Jasper appeared on my screen. I loved the idea of getting people off the streets first and paperwork second.
I started going down to the site when I could to help out and also organised a volunteer day for my team from work to support as well. My visits to the site are limited due to my pretty hectic family life, but I wanted to contribute more to the project.
I started cycling and Crossfit when I finished playing rugby a few years ago and recently decided to have a go at my first triathlon. This was something entirely different for me as I'm not the best swimmer! I saw this as a way of challenging myself and making some money to support HBH.
I signed up for the Immortal Sprint triathlon in Wiltshire, which is a 900m open water swim, 18.5-mile bike ride and a 4.5-mile run. I managed to complete the event in 2 hours 18 minutes. (I cramped just as I went over the line!)
I work in the Mortgage industry in Bristol and Gloucester with Brokers. They were extremely generous and helped to raise £750 in sponsorship and my employer at the time (NatWest) donated £250 to take me up to £1000.
Massive thanks to all those who donated and supported me in my training. I'm really happy this can now go towards HBH and help with another micro flat!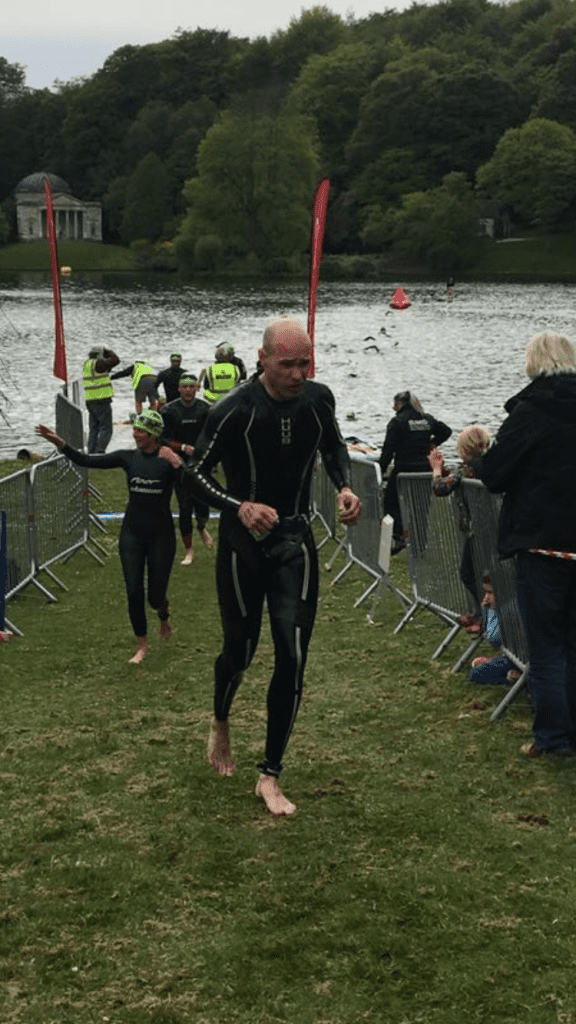 What an incredible achievement. Thank you so much James; you are an inspiration, and the funds you have raised will go towards our next micro flat.
Would you like to fundraise for Help Bristol's Homeless?
Fundraising makes up the majority of our income, and we are thankful to everybody that plays their part to help end homelessness in our city.
If you would like to fundraise or have a great fundraising idea, please contact us.