We showcased our latest completed container at Love Saves the Day – a well attended local music festival at Eastville Park in Bristol.
'Team Love' kindly sponsored our transport costs and we set up a stall to offer HBH temporary tattoos and festival glitter face paints.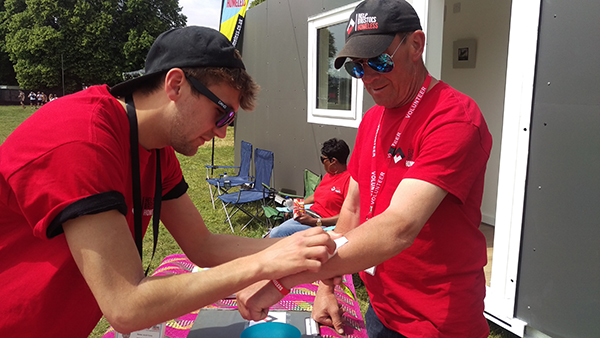 When the sun came out we drew a crowd and once suitably adorned, festival-goers took a look inside the container flat Trustee Tania had dressed and prepared just as it is for a resident on the project. We had lots of favourable and impressed comments!
Residents Rob, Nick and Mike and former resident Nick all helped staff at the event alongside volunteers Olivia, Jacob and Trustees Tania and Zoradi.  There was a great atmosphere and lots of smiley happy people who were amazed at how nice the container flat is.