Every year the leading Insurance company Aviva offers support, advice and funding up to £25000 to community groups across the UK.
Since its launch in 2009, the Aviva Community Fund has awarded more than £9.3m of funding to more than 1,800 winners.
The Aviva Community Fund is open to everyone, and this year HBH is in the running to receive funding, but we need your help!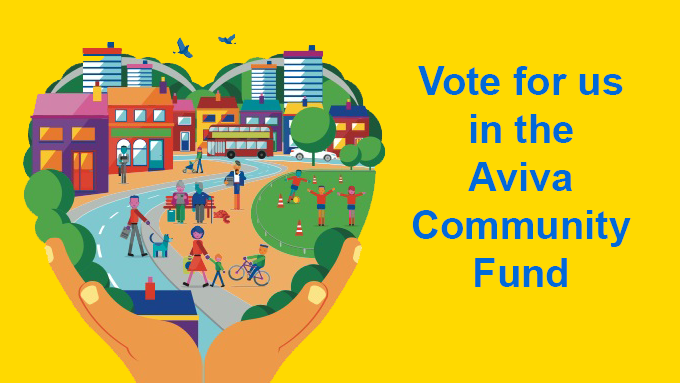 How it works
The process is simple.
Once a project has been submitted to the Aviva Community Fund website; People can visit each of the projects pages and cast their vote.
The projects with the most votes will become winners or finalists depending on the funding level.
Once a project reaches the finals, a judging panel will then award the funds.
Now, this is where you guys come in.
For us to qualify for funding, we need you to visit our project page and cast your vote. We then invite you to share our project page with all your friends and family to cast their votes.
Voting closes on the 20th of November, and we cannot stress enough that every vote counts.
If we were to receive the funding from the Aviva Community Fund, it would boost our project immensely and with winter fast approaching and the cold nights drawing in it couldn't come at a better time.
Make your vote count. Vote for us today!