We would like to introduce you to one of our newest volunteers.
Imogen is the youngest member of our team and it goes to show that it doesn't matter what age you are, you can always make a difference. She has become a real asset to the HBH team and helps us with our social media and is always one of the first to volunteer for our weekly outreach.
Here's what Imogen has to say.
Growing up in Bristol, seeing a homeless person on the street isn't an unusual thing. At a very young age I was uneducated about people who were in this situation, and how they may have ended up there. Due to the unknown, I used become scared when passing a person on the streets, if I was with my family I'd always make sure I would squeeze my dads hand as tightly as I possibly could, all because I was fearful of the unknown. Moving on several years, and after finally asking my parents for more information about who these people living with a sleeping bag on the streets were I gained more of an insight into the horrible situation that is homelessness. Due to being so young, I did not understand why it was the case that some people, like myself, were so lucky, and yet others didn't even have a home. From the age of 9 I would round up my pennies and save them to be handed out to the homeless. Several years passed, and I was introduced to the wonderful world of pageantry! I began to compete, and decided that I could use my title to help promote some good. I thought long and hard about several things I had a passion for, but it always came back to homelessness. To me it is one of the biggest issues that we face throughout Great Britain and is not as simple as many people think.
After contacting several charities and asking them if I could be involved in anyway, you realise a lot of things. There are far too many people in the world who are in it for the money. It breaks my heart to think that vulnerable people who are in desperate need are relying on people like this to help.
I was beginning to worry at the lack of support I was getting from these national charities, as well as family and friends. Many people have an idea in their heads about what they think homelessness is, and feel that it is too much of a dangerous world for me to be involved in. A friend sent me a link to the Help Bristol's Homeless Facebook page, straight away I contacted Jasper and it was the best thing I have ever done. Jasper and the team understand what people on the streets really need, and they put them before themselves. I'm honoured to have my name associated with such a charity.
I have learnt many things from homeless people directly from the streets, despite what you may think, these people are 'normal' human beings. Sometimes all that they need is a cup of coffee and a chat. As everybody knows, homelessness is often associated with drug abuse. Yes this is true, but not every single person is an addict, not every single person is asking for money for drugs. These people don't want to be in this situation, but for some it is one of the only ways out of a depression. People on the streets need our help.
To help in the smallest of ways, firstly, you MUST have the conversation. Make sure that you feel safe, perhaps in a public place, and that your gut is telling you this is the right thing to do. Find out if there is anything that the person needs or would like. If you'd like to offer them food or a drink, make sure they'd like it first. We often hear from people on the streets that they do not need any more food as it is provided for them by the general public, some of which they usually do not even like, so more than you think it goes to waste. Secondly, donations are a massive part of helping the homeless, if you head to the Help Bristol's Homeless Facebook page you can find everything that we are in need of each week. It's not all just sandwiches and cups of tea!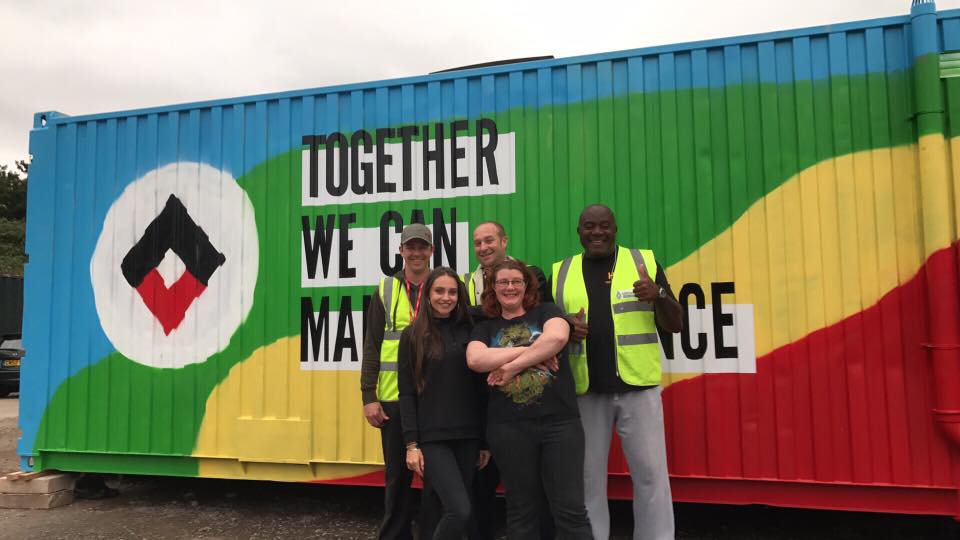 Finally, I just want to take the moment to say thank you to everyone for supporting me. Even though at the beginning a lot of people were weary of me putting my whole self into this cause, it means everything to me and to make even the smallest difference makes me the happiest girl in the world.