It's been just over two years since Jasper founded Help Bristol's Homeless, and we have come a long way since the days of giving out food at the Bear Pit.
But as many of you know, it's not always been plain sailing.
For a time, there was a dark cloud hanging over our future as we needed to move from the site on Malago Road, and we had nowhere to go.
The irony, a homeless charity almost became homeless.
However, all was not lost, the sky cleared, and the Bristol city council offered us a new home for our container village.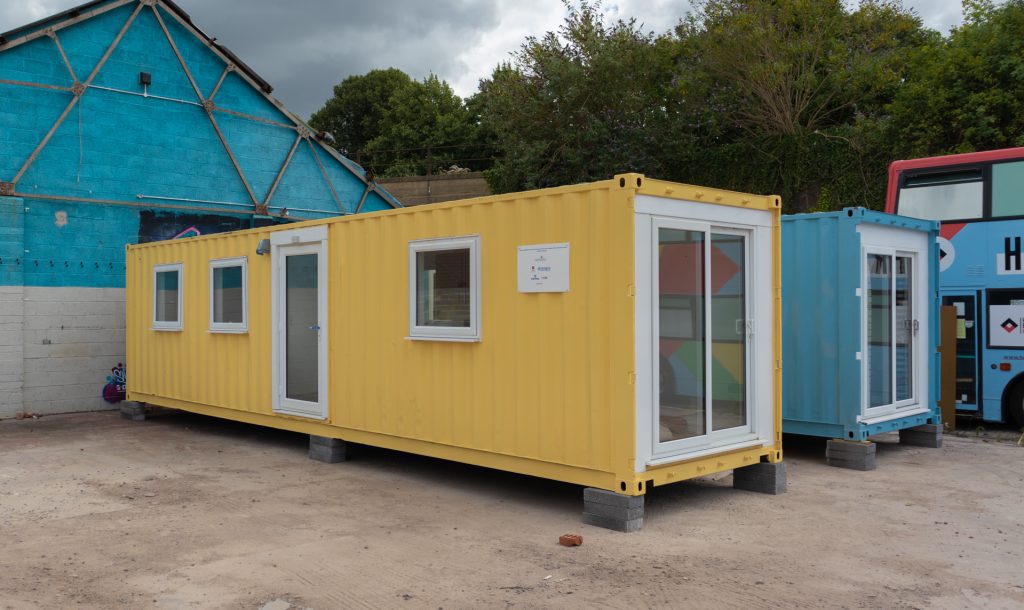 Now, after months of planning and a lot of hard work, we have finally begun the move to the new site on String Street.
Spring Street is in a prime location, and with us being closer to the centre, we expect that more people will start to engage with our service.
Although the new site will not officially open for a few months, we understand that once we do this will put a strain on our current resources.
With that in mind, we need more volunteers to step forward and help us in many different roles. These roles will include support workers, kitchen staff, and additions to our administration team.
Is one of these roles something you're interested in doing to help Bristol's homeless? If so, please download our volunteer registration form and return it to us as soon as possible.
We want to thank everybody that has helped make this move possible; this life-changing work couldn't happen without the support we receive from the Bristol community.
All the team at HBH headquarters are looking forward to continuing our mission to change the face of homelessness in our great city.