Since the very beginning, we have been fortunate to receive a lot of support from Bristol's local business.
The type of support we receive can vary from groups helping out with painting, donations of food and clothing and fundraising. Of course, it goes without saying how grateful we are for this support, and we hope this continues.
There is, however, from time to time, a business that goes the extra mile to show their support and one such company is the steakhouse, eloquently named – Pasture.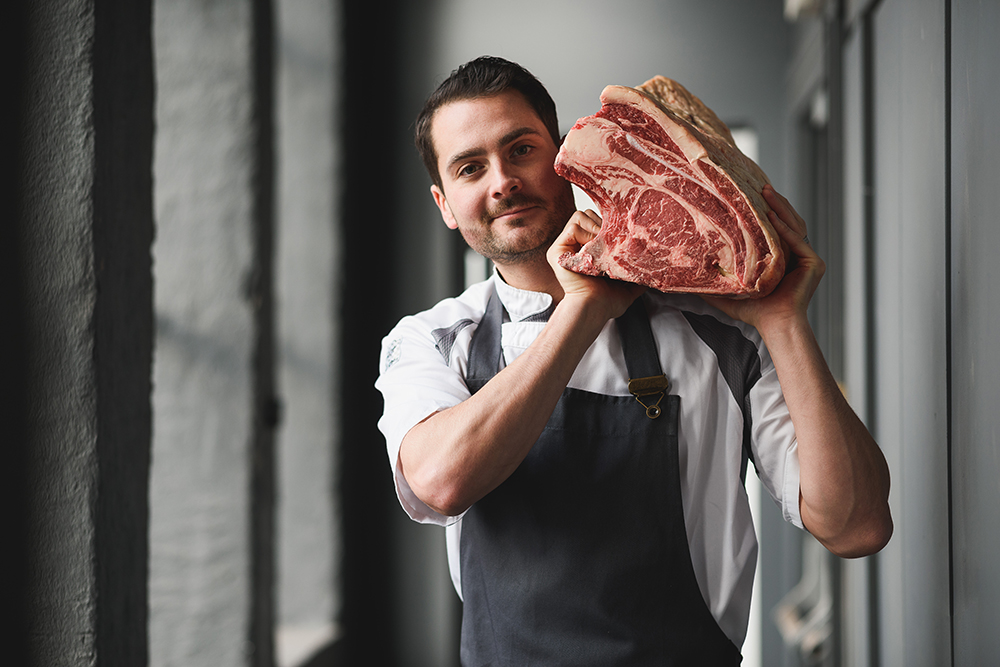 The brain behind this successful business is local man Sam Elliott.
Sam is no stranger to the food industry, and after a decade of working with Jamie Oliver, he decided that he wanted to return to his roots and go it alone.
Since a prestigious opening in February 2018; Pasture has become well known for its high-quality servings of sustainable, locally reared meat, and has now become the trendiest steakhouse in Bristol.
Like all Bristolians, Sam loves his city but has sadly seen the increase in homelessness throughout Bristol.
After seeing the work we are doing, Sam wanted to get involved.
To do this, the Pasture team decided not to buy bottled water but instead, bottle and brand their own to sell in the restaurant and then donate all of the proceeds to us.
You have to agree this is an ingenious way to fundraise because Sam and his team have now raised over £4000 for HBH.
We want to give Sam and the Pasture team a HUGE thank you for all their work and invite you all to check out their latest video.
Thank you, guys!