On Tuesday 24th October 2017 bus company First handed over a double decker bus to Help Bristol's Homeless for our team of volunteers to convert it into a overnight sleeper for up to 12 homeless rough sleepers.
The bus will be an addition to our collection of converted micro flat shipping containers that are on our temporary site on Malago Road and will be solely for people that are rough sleeping in our city.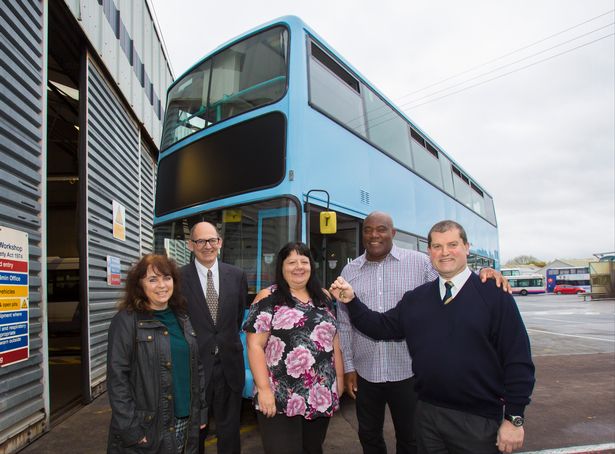 James Freeman, managing director of First Bus, handed the keys to Jasper on Tuesday morning at Lawrence Hill depot.
He said:
We are pleased that our bus donation will provide a real opportunity reduce homelessness in Bristol by providing up to 12 people a night with a safe place, a bed and a roof over their head, which otherwise they may not have had. We are very excited with the potential of this bus as a sleeper and are looking forward to see the bus put to good use.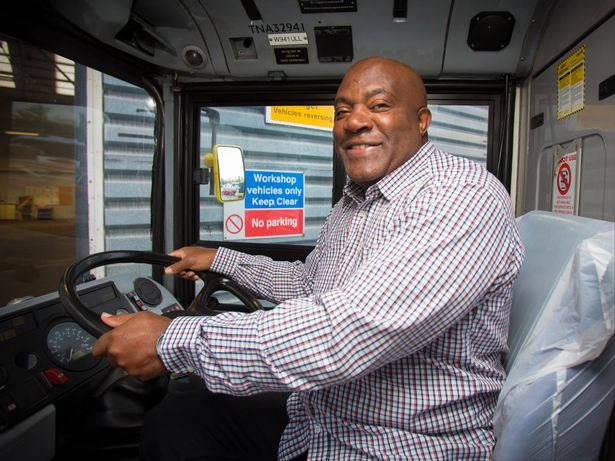 The First Bus project manner Zoradi Tucker posted on Facebook that the name of the project is 360 Winx. She said that they found out that 40 winks is commonly the same as a power nap, or ten minutes shut eye. They then looked up the average adults recommended nights sleep which is 6 hours… so we multiplied 10x6x6 which gave us 360. Three sixty is an expression used for a turn around, which is an aim of the project – to support the homeless to turn their lives around! Hence, 360 Winx!
On the day Jasper and the team at First Bus where joined by Paul Smith, cabinet member for housing at Bristol City Council. Paul Smith has been very supportive of Help Bristol's Homeless project and we was pleased to have him there with us. He was reported saying.
They have showed a huge amount of initiative and imagination to provide shelter for the homeless.
If you would like to find out more about our bus project you can follow us on our new Facebook page HBH 360 winx.