In October 2017, we announced that Bristol city council, with the support of councillor Paul Smith, offered us a plot of land to help us develop our project.
After lengthy talks and numerous development meetings, we are pleased to announce that work is now underway on the Spring Street site.
The timing couldn't be better because we have to leave our current location on Malago Road by April 2019.
The HBH project continues to grow from strength to strength, thanks to the support that we receive from the Bristol community.
We are grateful for all the help we have received so far but now is the time to push.
This is a call to action, time is against us, and we need your help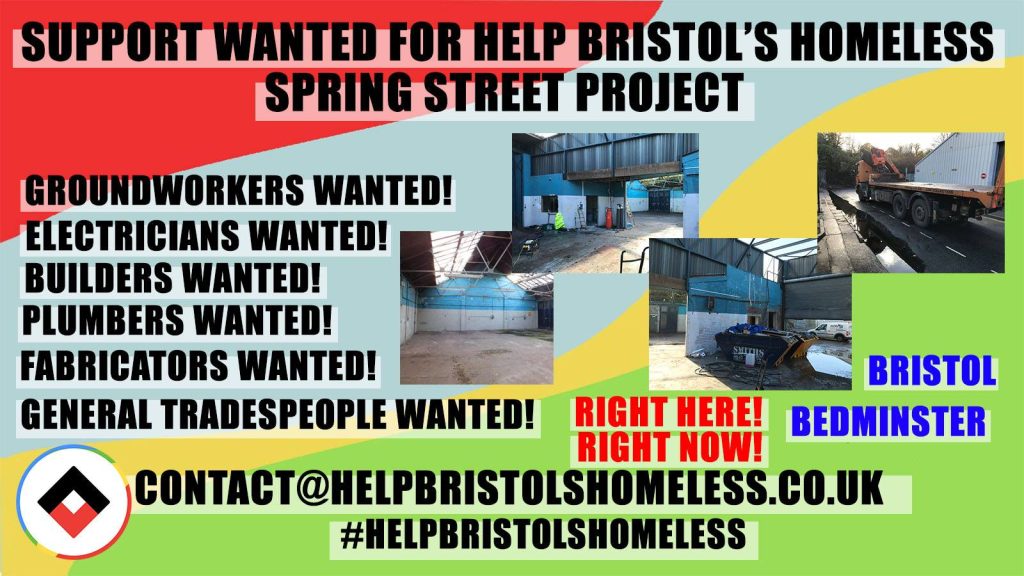 We are appealing for ground workers, electricians, plumbers and general builders.
Working with us on the Spring Street site could be a massive opportunity for a local tradesman, as you will be working alongside companies like orign3, Balfour Beatty, Ecotricity, and Rollo Homes.
If you have the skills and want to get involved, contact us now!
We understand that some people are unable to help us with the work on site; however, they still want to get involved.
The best way you can do this is by donating to our project.
Thank you.
Together we can make a difference
One-off donation
Even the most modest one-off contribution goes a long way to helping those in need. All donations are greatly appreciated!