A new start for someone homeless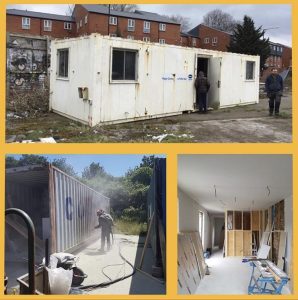 We'll shortly be bringing a new container onto the site at Spring Street. This will allow us to provide a new start for a new resident. Making a difference to someone and allowing them the opportunity to rebuild their life.
In order to bring this to reality, we are in need of the financial support. We need your help, any donations of any size will contribute to drastically improving someone's life.
Jasper has been to have a look at the new container before it arrives in Bristol, you can take a look here.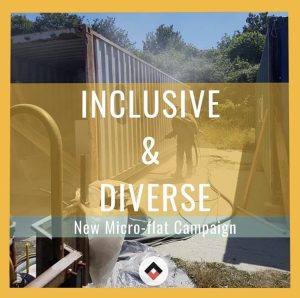 We've always been dedicated to providing temporary accommodation for the homeless. Often we home residents who are eventually able to move on from HBH to a permanent home. We aim to provide our residents with a comfortable, safe place to live. All our micro-flats are kitted out with a bedroom, bathroom, living area and kitchen (with basic facilities). We have an on site communal kitchen and dining area should the residents wish to have a daily cooked meal by our resident cook. This new container is going a step further and will have a full kitchen fitted.
We hope this provides the opportunity to be more diverse, inclusive and welcoming of those who may need the safety of self-contained accommodation and kitchen facilities. Whether this need is related to dietary requirements, allergies, mental health conditions, or more recently if the need arises for self-isolation due to coronavirus, we will be able to provide the space and facilities needed.
If you're able to make a donation, however big or small it will make a huge difference. You can donate here.
Thank you for your support. Together we can make a difference.