For the last four years the Airbus Community Awards, in association with the Bristol Post and Airbus, have donated more than £40,000 in support of local community groups.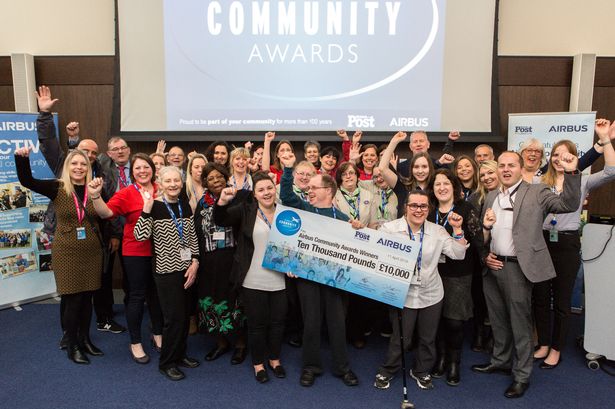 The Airbus Community Awards are back and this year and will be presenting ten prizes to community projects.
All projects are nominated and voted for by Bristol Post readers. Each project that receives an award will also be given a cash prize for the group to use to help them further their excellent work.
This year HBH has been nominated, and we're asking the Bristol community to make their vote count by voting for us.
As you know, we are trying to raise 50k toward conversation and move to our new home at Spring Street. We believe that everyone should have a place to call home and we plan to build 20 homes where men and women can live for 12 months.
We aim to rebuild people lives, help them get them back into work and reunite them with their families. Our vision is to see the whole project ran by the homeless. This way we are giving them the responsibility for their own future. Can you help and support our vision?
To vote, you'll need to collect voting tokens which will be printed in the Bristol Post each day up to March 18.
For more information and the terms and conditions for voting, please visit – bristol.live/airbus